A new book solving an old mystery.

Francis Drake's voyage marked England's first entry into the Pacific Ocean
and the first English visit to what would become the United States.

Landing at Marin County, California in 1579, Drake put up a
plate of brass claiming the land for England.

For 350 years, the lore of Drake attracted attention around
the world, including that of Herbert Eugene Bolton, California's
most notable historian.  Bolton told his UC Berkeley students
to keep an eye out for the plate.

Meanwhile, a fun-loving group of historians resurrected a Gold Rush era
 fraternity:  The Ancient and Honorable Order of E Clampus Vitus.

In 1933, the Plate of Brass was found!

For forty years, the Plate was accepted as the genuine article.
But, misgivings and questions abounded.

In 1977, renewed analysis proved the Plate to be a fraud.

Who made the Plate?  Why was it made? 
Why wasn't the hoax figured out earlier?

Researchers Von der Porten and Spitze worked through scores of clues
and conducted many interviews.  Their results were announced in
conjunction with the University of California, Berkeley.

Then more details emerged.

Now, the full story of "Drake's" Plate of Brass can finally be told.


118 pages including index and notes – 9" X 6" – soft cover
$14.95 postage and tax paid in USA
Send check or money order to Michael Von der Porten
1815 Manor Drive, Santa Rosa, CA  95403-4141
or contact Mike at mikevdpca@aim.com to pay by Paypal
Available on Amazon and eBay.
Also available:
Reproduction Plate of Brass manufactured in the 1960s and 1970s
(before the Plate was known to be a forgery)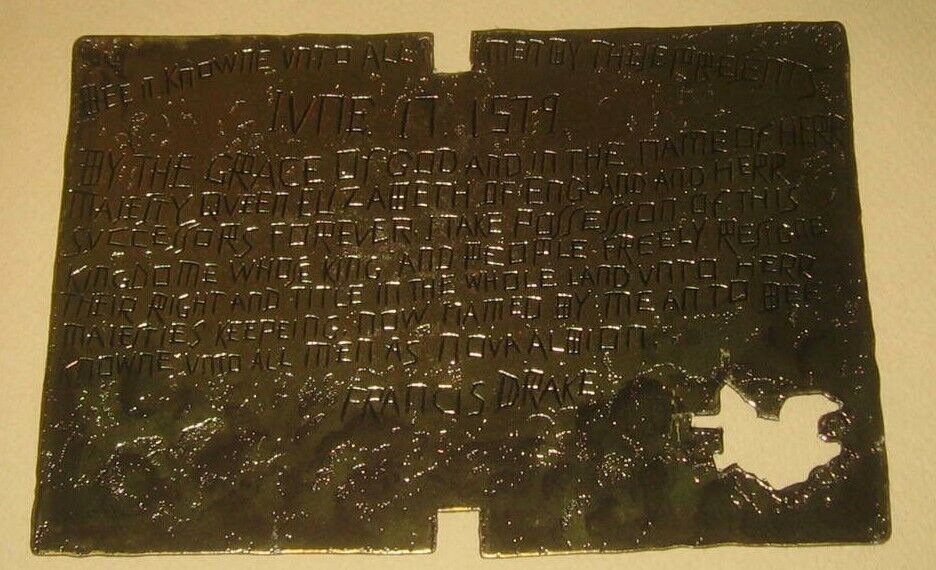 original size approx. 7-1/2" wide X 5-1/4" high
Add $10 for a reproduction plate to be added to the book.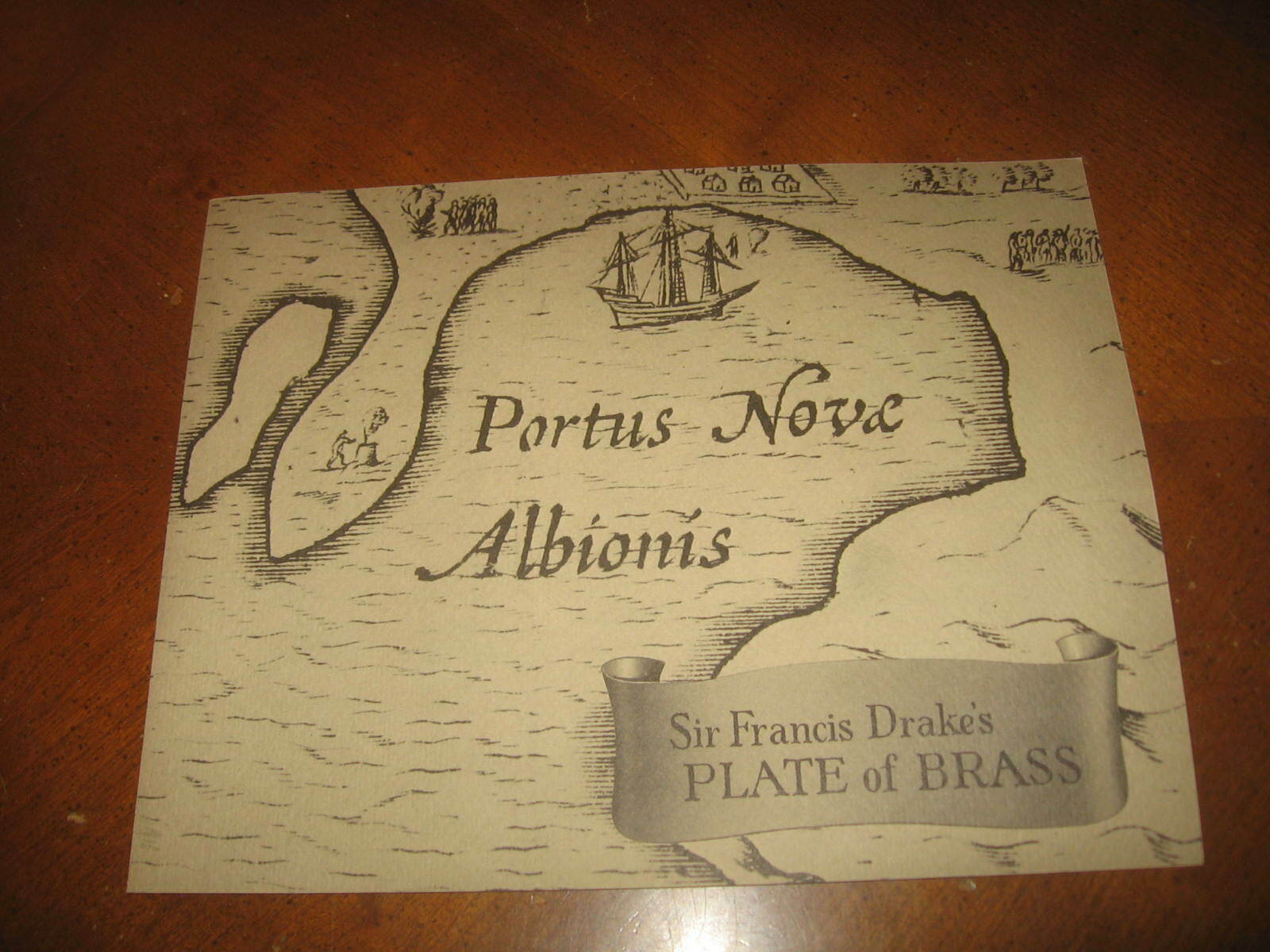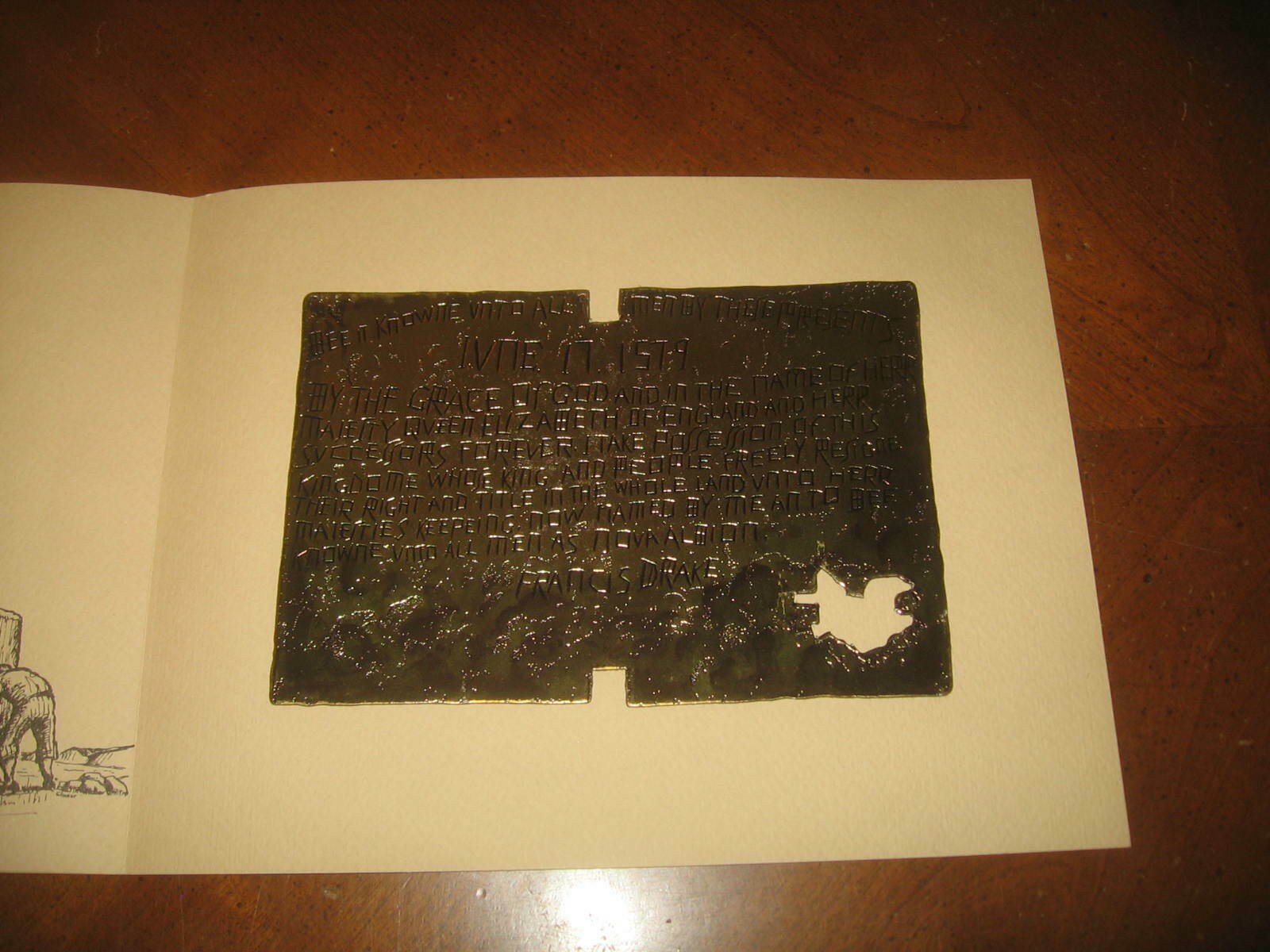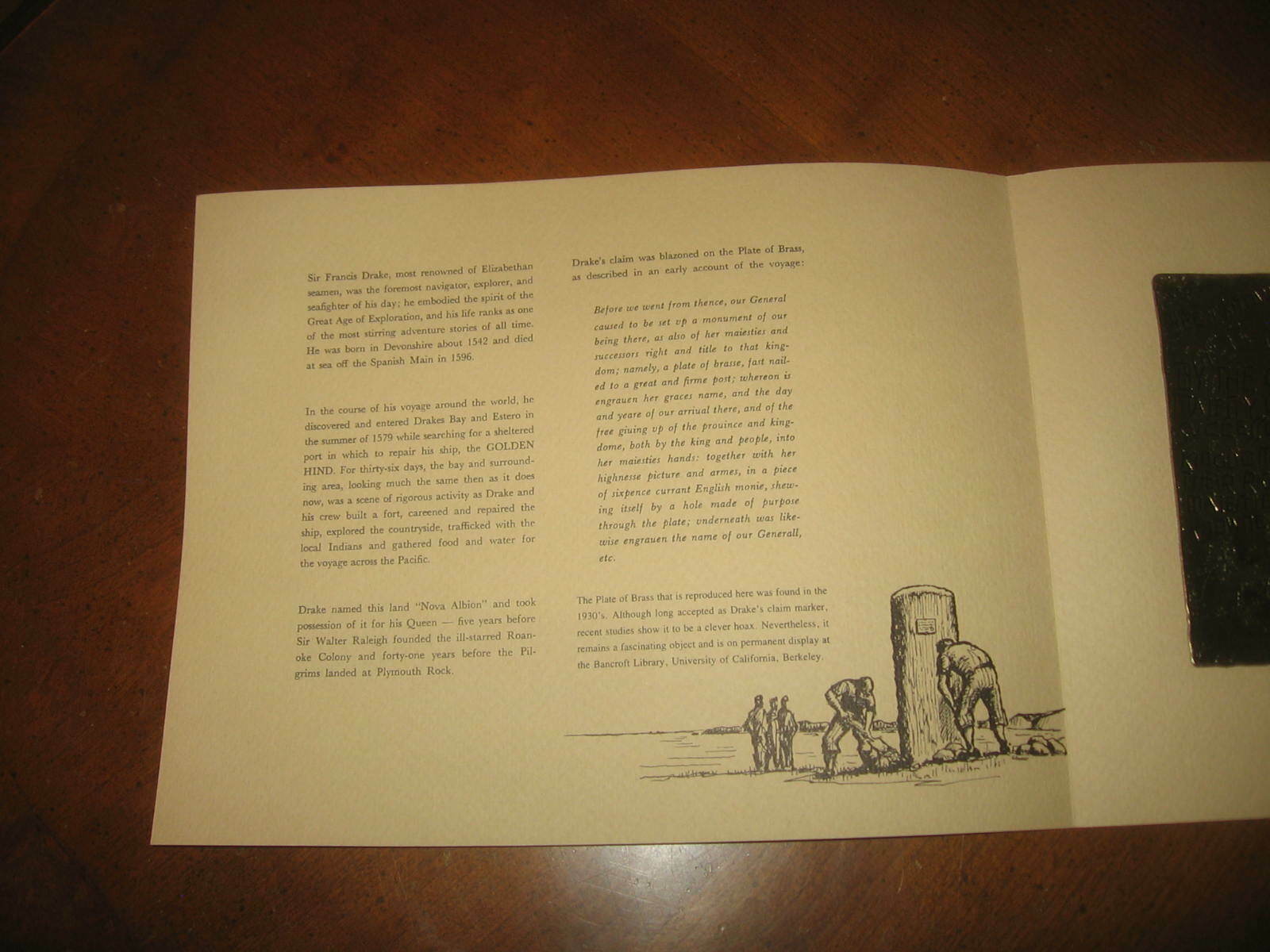 Add $20 for a reproduction plate with a presentation folder and envelope.
No extra shipping charges when purchased with
 The Mystery of the Plate of Brass.
Add $3 shipping for separate Plate of Brass reproductions.
The Mystery of the Plate of Brass
Edward Von der Porten
James M. Spitze
Robert Allen
Raymond Aker
first edition - 2020