Steven Von der Porten's Eagle Project
Troop 135, Santa Rosa, CA
For an early August, 2002 event, the weather couldn't have been better -- very cool, lots of fog! A week later and it was 100 degrees F.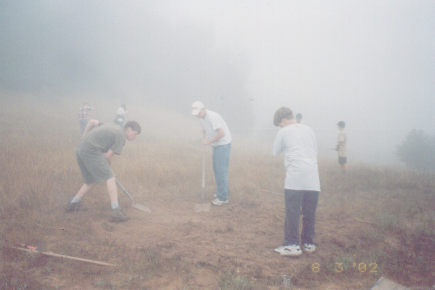 Here the crew levels campsites just outside the Bechtel House.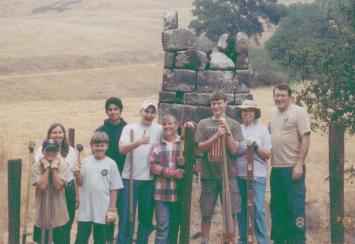 The Saturday crew moved on to put in the posts for the fence. This protects a chimney, all that remains of a post-Gold Rush house that burned in the "great fire" of 1964.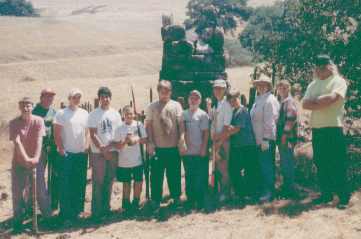 The Sunday crew finished the fence -- and even had some real sun! And, they could see the views!
Thanks to everyone who helped!
last updated: 11/24/02 04:06:05 PM