Troop 135 Angel Island Trip - October, 2000
Angel Island is a California State Park at the north end of San Francisco Bay, just off Tiburon, Marin County. See http://parks.ca.gov/north/marin/aisp231.htm for more information.
Click here for a map of Angel Island.
Saturday morning, the troop took the ferry from Tiburon to Angel Island. From there, it was a hike to the service camp.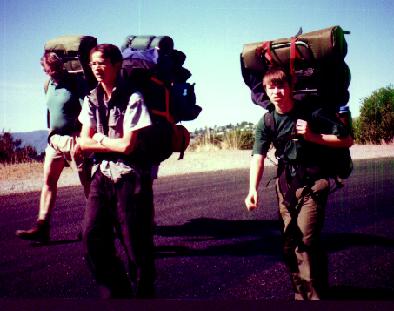 The views, here to the northeast, were wonderful. Cool, but windy.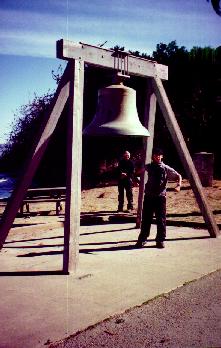 Camp in the service camp.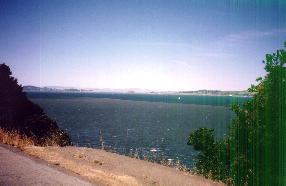 The service project was to shovel out the drainage ditches along the roads in preparation for the coming rains. Afterwards, the crew posed for a photo at the WW II military processing facility.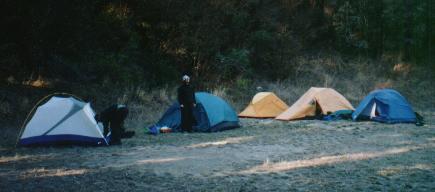 The trip was the weekend of the Jamboree on the Air. The scouts had a chance to try out a 2 meter ham radio and to earn a JOTA patch.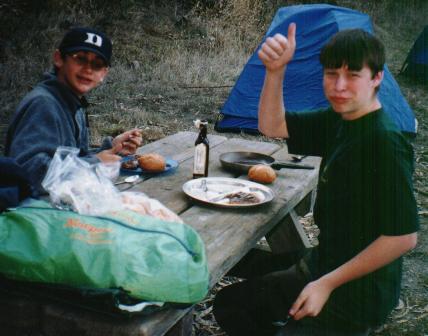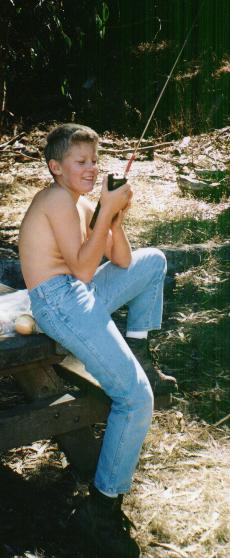 In the afternoon, some of the scouts were "over at the woodpile." One was atop a 10" log and fell off. Sure enough, he broke both the radius and ulna of his left arm. Some splinting, a ranger ride to the pier, a trip on the State Park boat "Alaya," and a visit to Marin General Hospital and he was on his way home. His first scout trip, he complained, "but I was having such a good time!" as the ranger's van made it down the hill. He's doing fine.
It seems the boys ate well, too!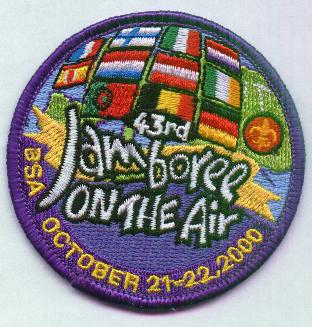 In the evening, after dark, part of the group hiked to the top of the island. The views were terrific!
Sunday morning, the scouts visited the Immigration Station where many newcomers to this country, particularly Chinese, were processed. They took a guided tour of the barracks building. The bell is a monument to the immigrants.
Sunday afternoon, the troop headed home.
last updated: 05/28/03 09:40:51 PM