Campout at Sugar Loaf Ridge State Park
Sonoma Valley, CA
As an introductory campout for Webelos, Troop 135 held a car camp at Sugar Loaf Ridge State Park in January 2001. In addition to camping, the group hiked in and took a day hike on Sunday morning.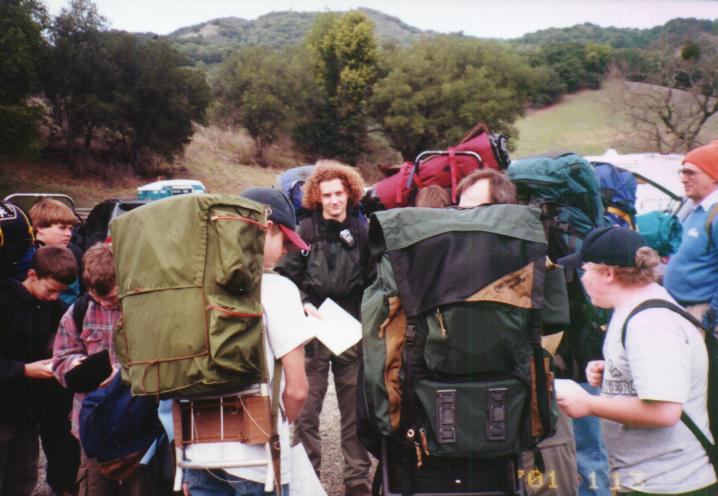 Here the Acting Senior Patrol Leader (SPL) gets the Troop organized for the hike in.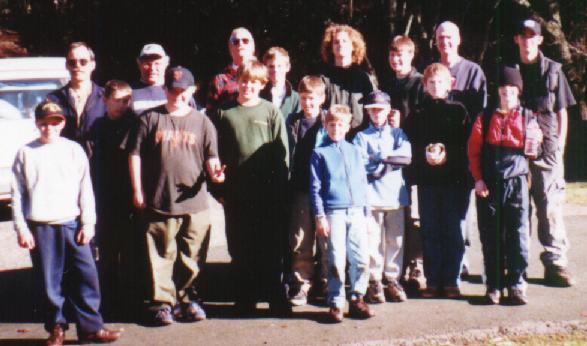 The "crew" at camp.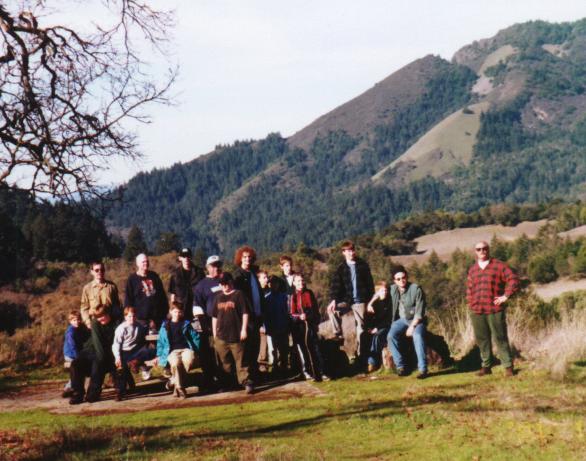 Up on the trail looking back down the valley toward camp.