Saryl Von der Porten
1933 - 2011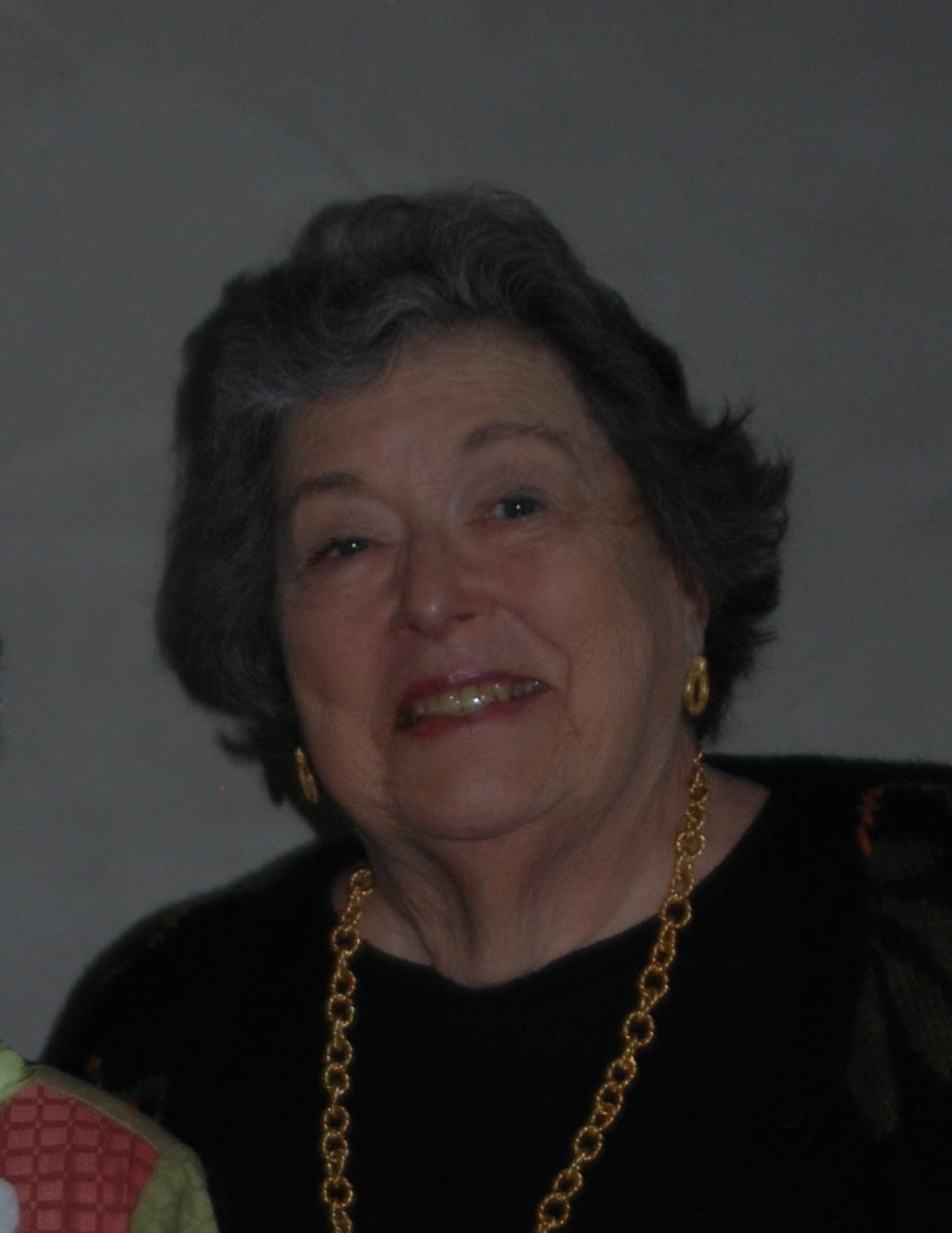 Saryl in 2008
Saryl Corrick Von der Porten
Saryl Von der Porten, for fifty-six years the loving companion in the adventure of life with her husband Edward,
sons Michael and Eric (who predeceased her), daughters-in-law Elaine and Cathy, grandchildren Steven,
Kevin, Peter and Laura, brother Douglas Corrick, brother-in-law Ronald Von der Porten, sisters-in-law Karen
Corrick and Marsha Von der Porten, nephew Brian Corrick, and many friends, died in San Francisco
on February 28, 2011, after a short illness.
Born in Chicago on March 16, 1933, to Gerald and Pearl Corrick, her earliest years were spent in the Midwest.
Her family moved to San Francisco when she was a teenager. She graduated from Abraham Lincoln High School
and San Francisco State College. While in college, she met her future husband. She taught elementary school for a few years
in San Francisco, Napa and Penngrove. In 1960, she and her family moved to her great-grandparentsí town
of Santa Rosa. They traveled extensively in Europe and the United States, often in a Volkswagen camper, many of the
journeys supporting her husbandís maritime historical and archaeological researches. They moved to San Francisco in 1985.
She always maintained a welcoming home for many interesting visitors from many states and countries.
For two summers she and her husband worked on the archaeology of Henry VIIIís flagship Mary Rose. They were crewpersons
on the Liberty Ship SS Jeremiah OíBrienís fiftieth-anniversary voyage to Normandy and English ports. She was the manager
of the Treasure Island Museum Association while her husband was the museumís director. For eleven years, she was
headquarters manager of the Baja California archaeological expeditions that uncovered the wreck site of a 1576 Manila galleon.
Saryl was active in the American Association of University Women, president of the Santa Rosa chapter, and a regular
attendee at two monthly bridge groups for half a century. She volunteered with organizations such as Santa Rosaís Treasure
House and parent-teacher associations, and recorded textbooks for blind college students. Her stitchery interest led her to
create numerous and varied needle works, to participate in various stitchery organizations, and to collect historic needlework
tools. She and her husband assembled a large collection of World War II home-front artifacts which are
destined for an appropriate museum.
Always widening her interests, she was a frequent attendee at Explorers Club, Westerners, and historical
association meetings.
At her request, there will be no memorial service. Donations in her memory could be sent to oneís favorite educational institution.
For the Santa Rosa Press Democrat's article, please see
http://www.pressdemocrat.com/article/20110309/ARTICLES/110309525/1052/obits?Title=Saryl-Von-der-Porten
For San Francisco Chronicle, please see
http://www.legacy.com/obituaries/sfgate/obituary.aspx?n=saryl-corrick-von-der-porten&pid=149198669


www.winepi.com/saryl_von _der_porten.htm