Things you might like to know about Camp Riggs, Eureka, CA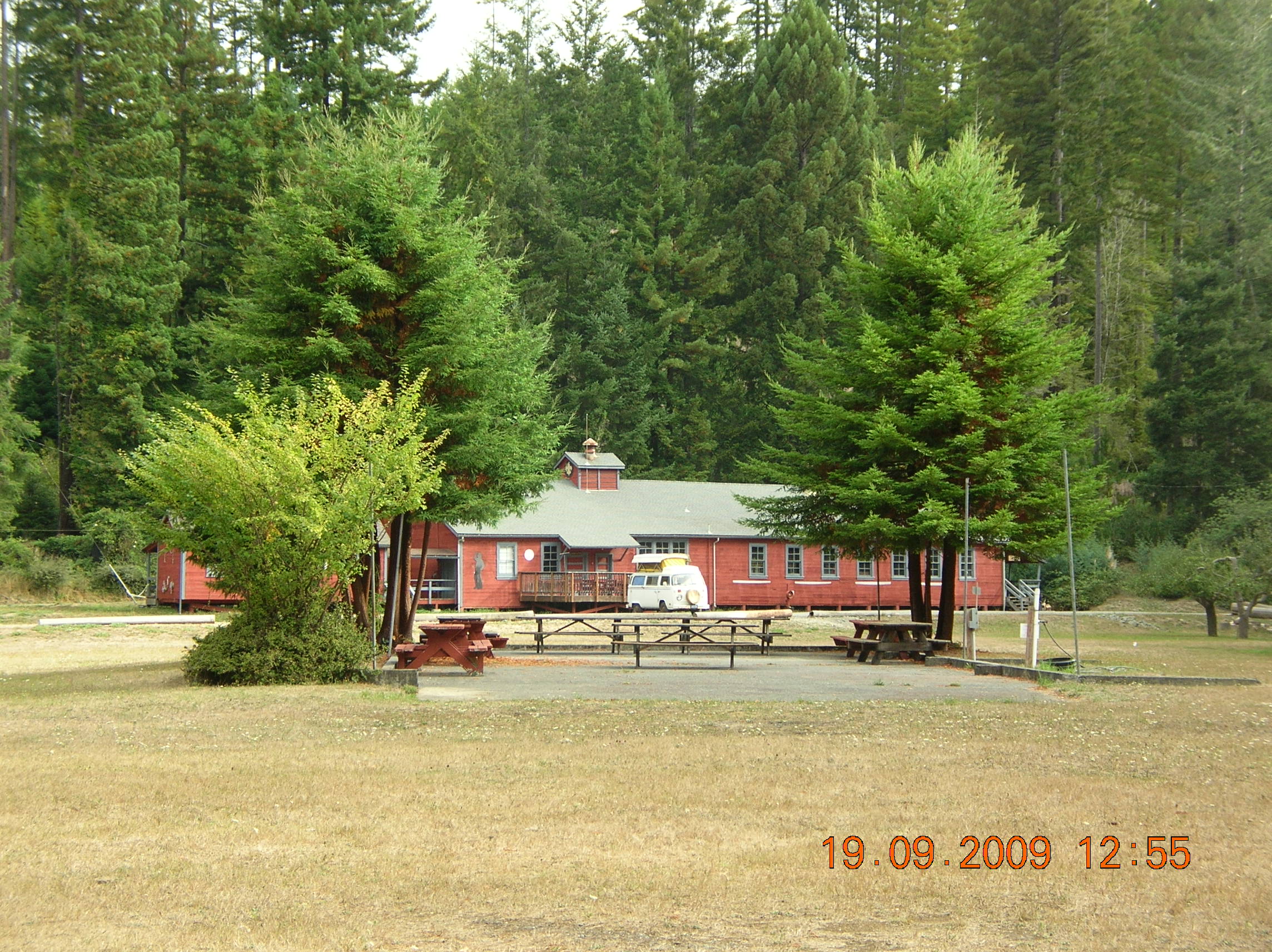 There is no potable water on site – bring bottled water for drinking, teeth brushing, cooking.
There is running water for general washing, etc.
The toilets are real flush toilets.
The toilets in the bunk area have really tight knee space!
The toilets in the filed restrooms have more normal spacing.
There are no showers currently available – there is a shower building under construction. Bring solar showers if you want that available.
Getting there is tricky –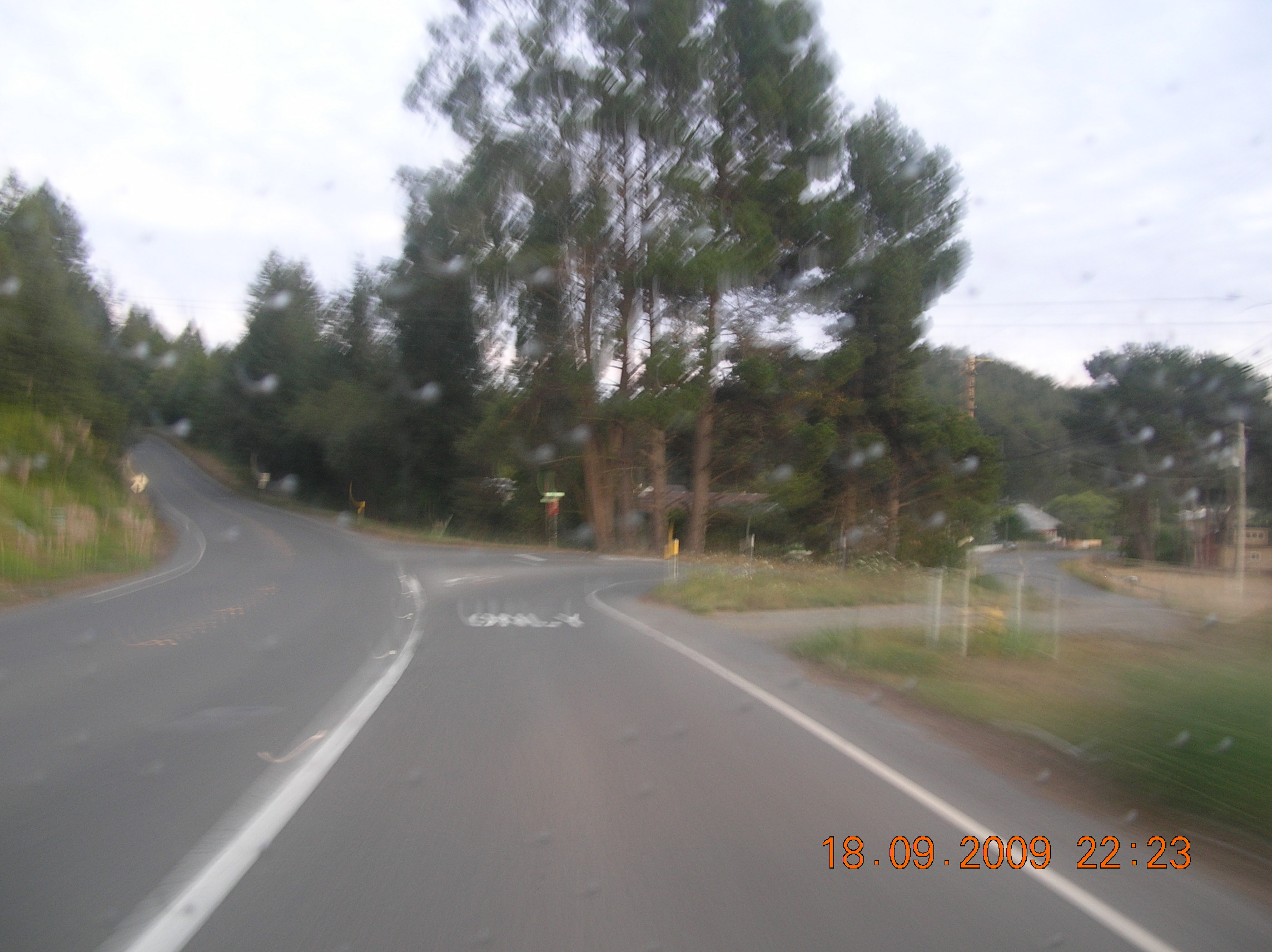 here's the right turn that so many people miss!
Watch the corner of Elk River Road and Ridgewood Drive. You want to stay on Elk River Road, but that is really a right turn! Make the turn.
The gate can be locked. Check in advance!
Cell phone service supposedly ends at Elk River Road and Wrigley Road. We found that there was no service at that point. Make all cell calls before you get to this point.
Google Earth (as of 9/09) doesn't show Wrigley Road right. The road continues east. It does not circle south and west as shown on Google Earth.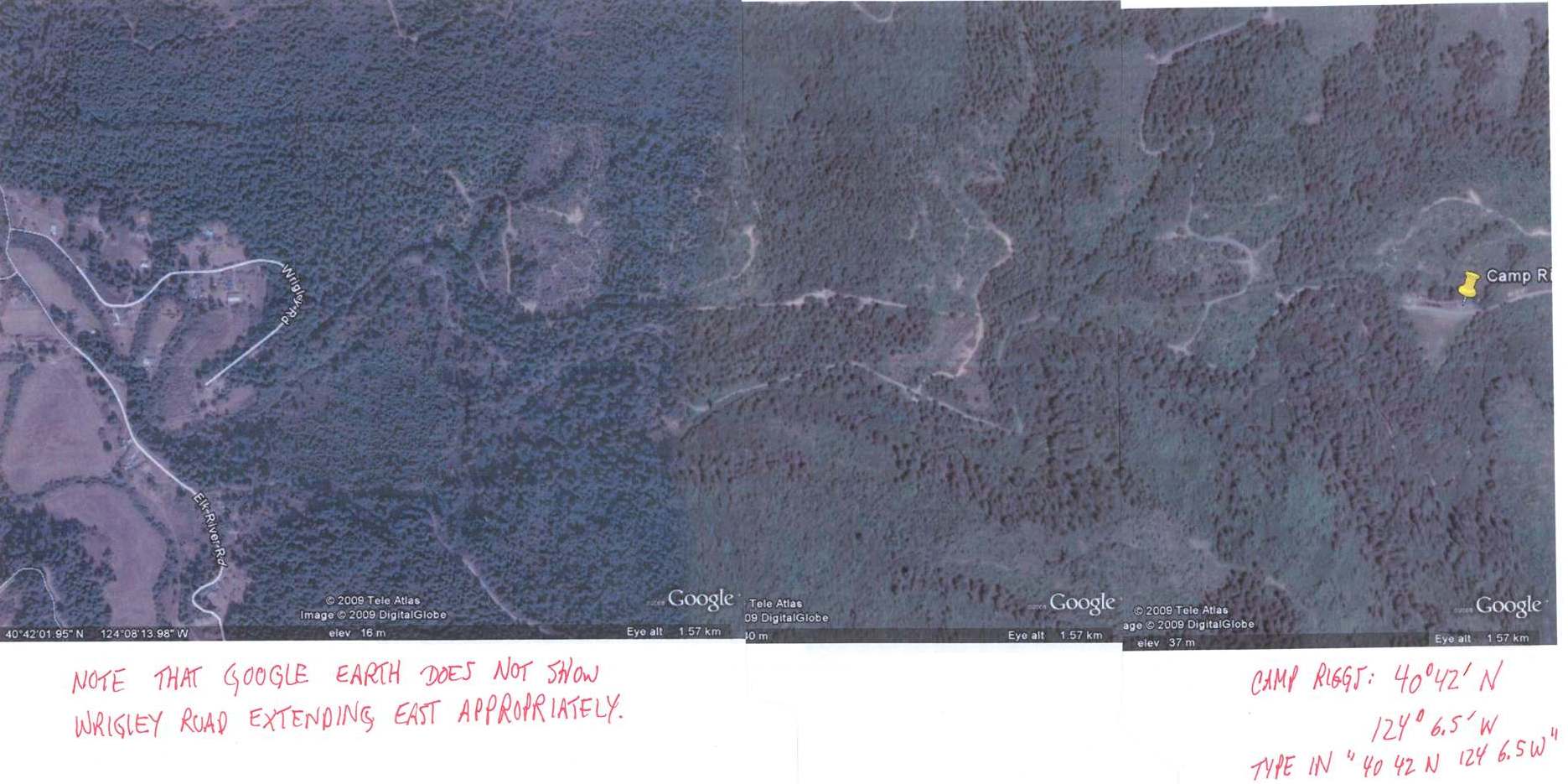 click on photo for larger version
pull up original using Google Earth
The camp can be found at 42 40 N 124 6.5 W. It's the "shark tooth" shaped patch of land.
Mapquest does show Wrigley Road properly.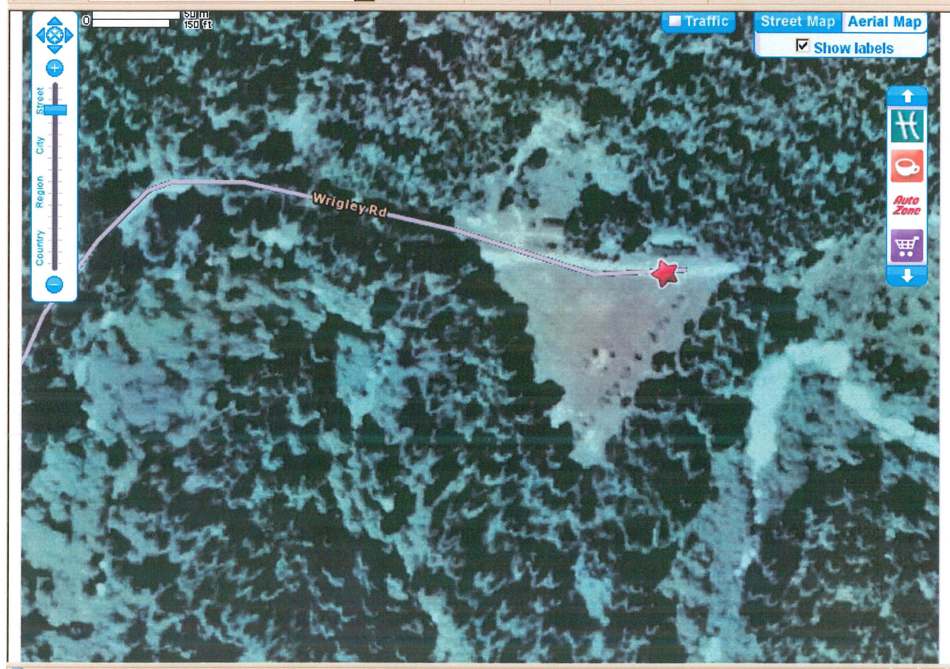 click on photo for larger version
see Mapquest for more
The proper address for the camp is 4200 Wrigley Road, Eureka, Ca.
To get Mapquest to show you how to get to the camp, enter 4290 Wrigley Road.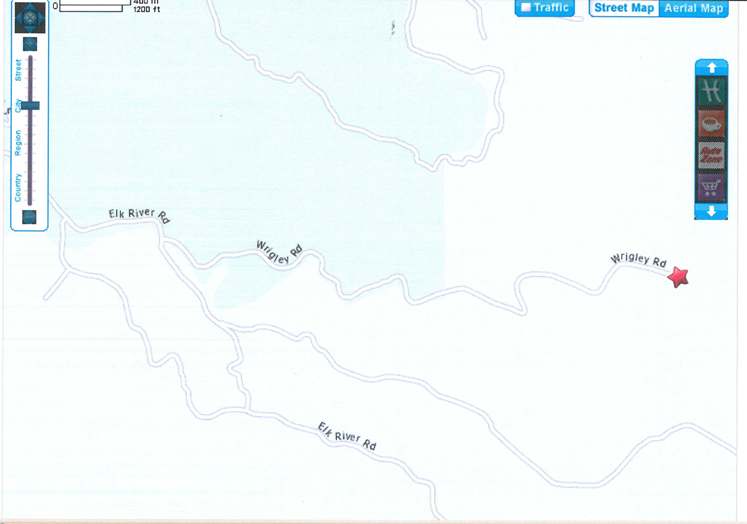 click on map for larger version
see Mapquest for more
Wrigley Road goes east-west across the top of the camp area.
The main buildings are just north of the road.
The big camping field is south of the road.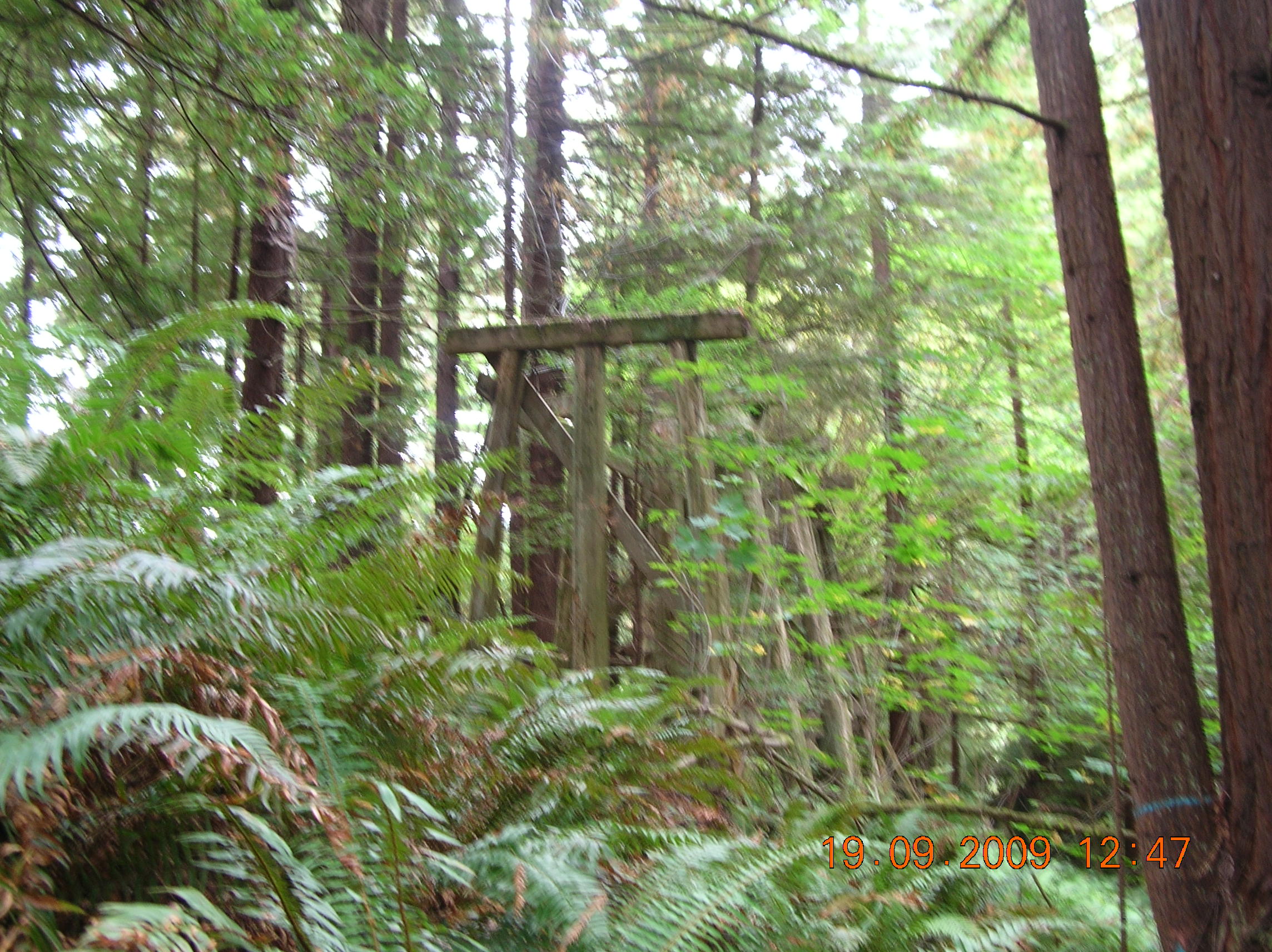 19. From the campfire area, walk the road to the right down into the trees just a bit. Look up to your left and you'll find the remains of the old railroad trestle.
20. See the Council's website for a map of the camp: the map on that sheet on how to get to the camp isn't too good. The map of the camp itself is fine. See www.redwoodbsa.org/campelkriver.html.
21. The Camp is known as "Camp Riggs," but the full name is "Camp Riggs Johnston."
22. There are some great old patch boards on display in the main lodge.
23. There are camp managers who live on site who are really helpful!
24. Here's a link to a great photo of the site when it was an active logging camp:
http://api.ning.com/files/hv6PWZLFnX6YVXP5zGXyywu6M8-kQaEjCXtTksx5AIG0iXywF6tXfXa6P1Kwrrg-/2001010808.jpg
Troop 135, Michael Von der Porten, (707) 545-7520 If you'd like to visit us at the Church of the Roses on a Monday night, please call.
This page provided courtesy of Safety Quick, the curbside oil recycling experts.
find this page at http://www.safetyquick.com/SCOUTS.htm
last updated: 03/21/10 07:55:20 PM